Adelaide Comets FC wishes to congratulate Kusini Yengi, Connor Gollan and Apostolos Stamatelopoulos who have been invited to take part in two Talent ID sessions for the Australian U19 National Team!
The aim of these sessions is to identify players who could potentially play a part in the Young Socceroos squad for the upcoming AFC U19 Championships which is the qualifying tournament for the FIFA U20 World Cup in 2019.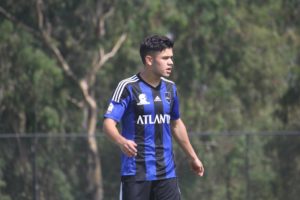 Connor Gollan
Kusini and Connor currently play in the Adelaide Comets Senior team, while Apostolos, a Comets Junior from U8-U14 is with Adelaide United FC.
Additionally, Adelaide Comets players, Nathan Dimou and Zak Collingwood have been selected for a Joeys Talent ID camp from the 15th-17th of April.
Under 17 National Team Head Coach, Trevor Morgan, is currently in Adelaide running the camp as part of the selection process for the year's AFC U16 Championship, which will kick-off in Malaysia in September.
Adelaide Comets Director of Football, Doug Paterson, told that the entire club is proud of the selections.
"For us as a club we are proud that we are now producing players capable of playing at senior level who are being recognized at national level," he said.
"We have worked very hard over the last 4 years to develop a serious pathway and platform to elite football for young players who demonstrate the ability, drive and commitment to excel in the game.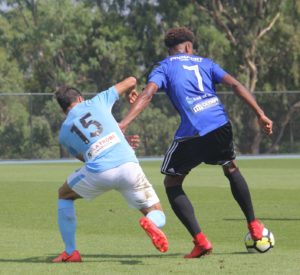 Kusini Yengi
"Our senior coaching staff have provided the opportunity to these young men with excellent coaching and guidance and it is testament to the club and board that have endorsed programs such as the Academy to ensure we give every opportunity for the players to be identified at the top end of Australian football."
The two U19 Talent ID sessions will be held on Monday 23 and Tuesday 24 April.
Adelaide Comets wishes Nathan, Zak, Kusini, Connor and Apostolos the best of luck!