Mission Statement
To create a challenging learning football environment in order to produce football players of the highest possible quality with the ultimate aim of playing for the Adelaide Comets first team.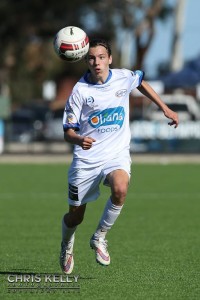 Introduction
The Adelaide Comets FOOTBALL ACADEMY is a program designed to replicate the top Football Academy structures of clubs at the Elite Level both nationally and Internationally.
For over 10 years, Adelaide Comets FC has been dedicated to providing all junior players in the community the opportunity to play football in a safe, friendly and club focused environment. The club has become one of the fastest growing clubs in South Australia and in 2016 boasts more than 500 registered players.
Adelaide Comets FC has evolved to be one of the forerunners in junior development programs. In 2013, we hosted English Premier League Club, West Bromwich Albion for a week long football clinic. In 2014, the School of Excellence Program was established providing all players in the community aged between 6-13 years old extra skill training sessions to enhance their football ability. The School of Excellence program has had over 180 participants since its establishment with participants ranging from within the club, school footballers, and football loving players wishing to develop their skills and football experience. We also conduct school holiday clinics, futsal programs and International coaches week. In 2015, we hosted Manchester United Academy Coach, Tom Statham who conducted junior/senior training sessions, coach education workshops, and contributed his expertise with recommendations to maximize the clubs football department.
The Adelaide Comets Senior team competes in the PS4 National Premier League competition. To be able to sustain a senior team in this competition long term, it is essential to provide an Elite development program for Adelaide Comets junior players.
The Adelaide Comets FOOTBALL ACADEMY is fundamental in providing technical and tactical players capable of playing at Senior National Premier League level.
Structure
There are three phases to the Adelaide Comets Football Academy:
Phase 1: School of Excellence
This program is targeted at players 7 to 12 years old, focusing on the basic skill sets to empower players to improve their skills and knowledge of the game. The program is open to all members of the community. In 2016, the club will engage with local schools in an outreach program delivering training sessions and raising awareness of the Adelaide Comets football programs in conjunction with promoting the game to a broader audience.
Phase 2: Pre-Academy
The Pre-Academy is structured for players 10-12 years old who have been identified within the club who demonstrate an above average level of Key core skills sets. Players will receive an intensive training program preparing them for the next phase of the Academy pathway.
Phase 3: Academy
Academy players between the ages of 12-14 years demonstrate an above average level of key core and game awareness skills. Players will receive an intensive training program preparing them to graduate to the Adelaide Comets Senior Under 18s team.