Honours
Seniors FFSA Minor Premiers & Runner-up Champions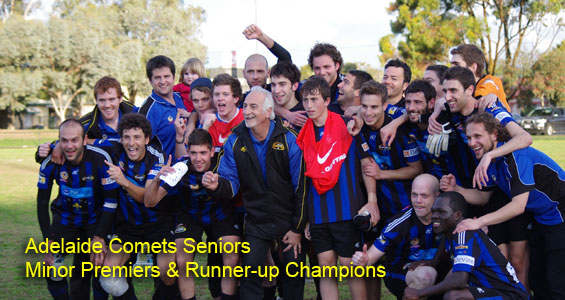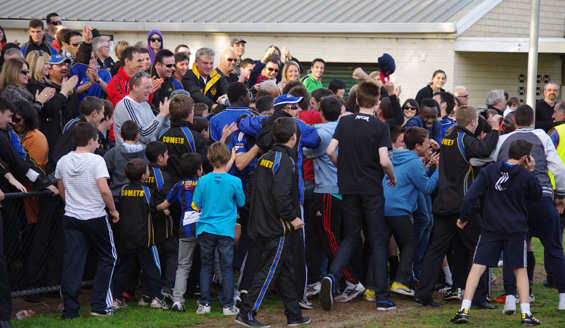 U19 FFSA Premier League Champions
U15 FFSA JPL B League Champions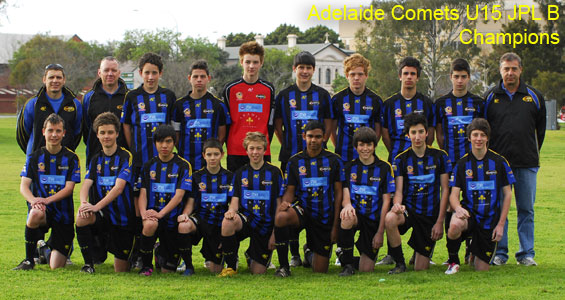 Adelaide United visit Ellis Park
Adelaide United stars Marcos Flores and Francisco Usucar were at Ellis Park, signing autographs and giving advice to our aspiring junior players.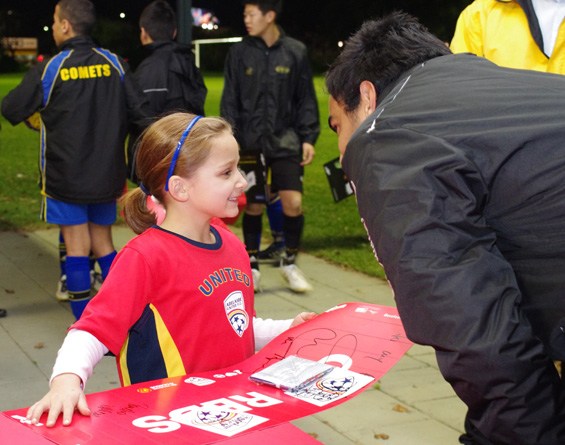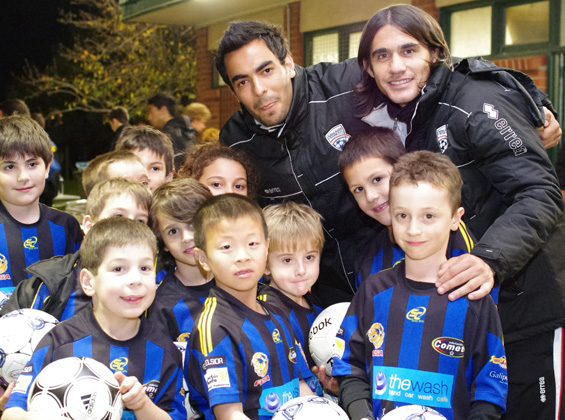 Parachutists at Ellis Park – Saturday April 30th
A good crowd assembled to watch the spectacular sight of 22 parachutists soaring gracefully down to Ellis Park. Thanks to everyone who supported this event.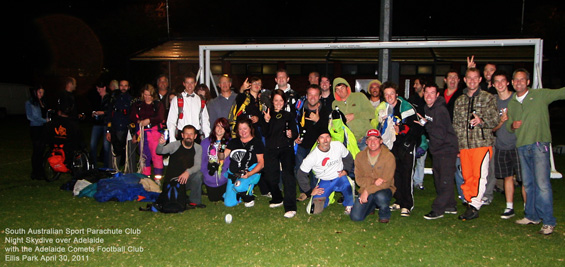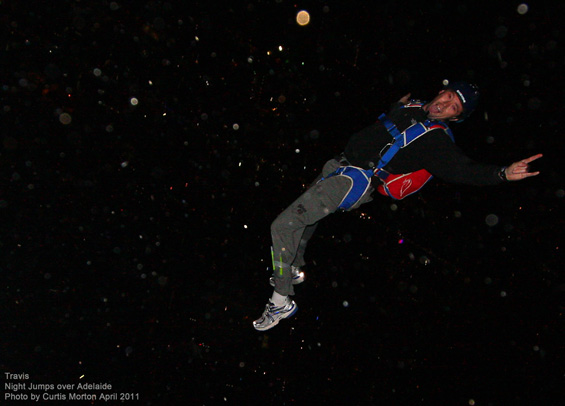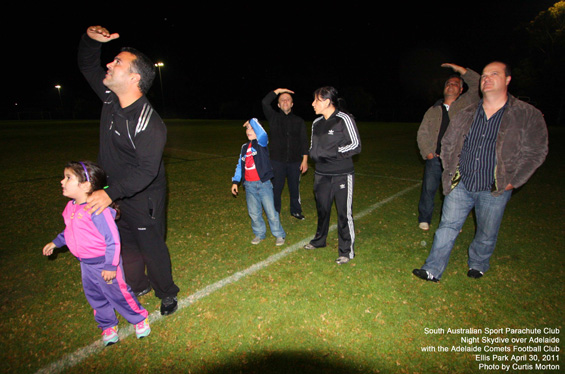 Marcos Flores visits Comets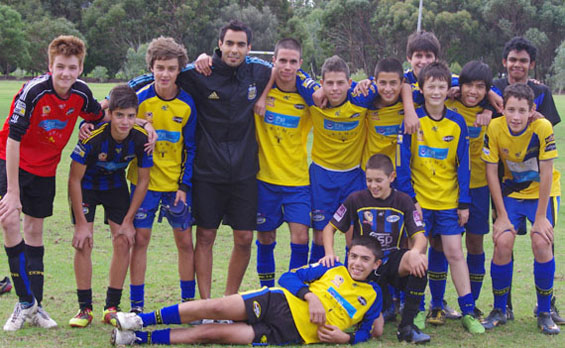 2011 Teams
Premier League Seniors – Barney Smith
Premier League Reserves – John Christopoulos
Premier League Under 19 – Jim Karatzas
Amateur A's – John Politis
Amateur B's – Tony Galanopoulos
Amateur C's – Peter Lontos
Womens – Arthur Fotopoulos
Under 17 JPL – Yianni Stamatelopoulos
Under 16 JPL – Yianni Stamatelopoulos
Under 15 JPL – Jim Keramidas
Under 15 JSL – Nick Toulantas
Under 14 JPL – Peter Stefanopoulos
Under 14 JSL – Jim Dounas
Under 13 JPL – Bill Stamatelopoulos
Under 13 JSL – Charlie Johnston
Under 12 JPL – Con Lipapis
Under 12 JSL – Bill Kapetanos
Under 11 Girls – Jim Tsialafos
Under 11PS – Paul Sideris
Under 11AA – Amin Ayoubi
Under 11TS – Tony Savvoudis
Under 11JM – Jeremy Monkhouse
Under 10JF – John Falidis
Under 10GN – Greg Nicolacopoulos
Under 10KG – Kjell Genborg
Under 9TG – Tony Galanopoulos
Under 9CF – Chris Fleetwood
Under 9NF – Nathan Fleetwood
Under 8GN – George Nikolaidis
Under 8PI – Peter Ikonomopoulos
Under 7SS – Stavros Stefanopoulos
Under 7PC – Peter Costanzo
Under 6EF – Evan Florinis
2011 Main Committee
Jim Tsouvalas – President
Sue Ball – Secretary
Alan Cooper – Treasurer
Tony Nikoloutsopoulos – Facility Operation Manager
Angelo Hiotis – Sponsorship Coordinator
Nick Panayiaris – Juniors Delegate
Bill Koliopoulos – Facility Manager
Peter Aslanidis – Football Operations
Natasha Athanasiou – Womens Delegate
Theresa Hatzigeorgiou – Womens Delegate
Stan Kalimnios – Amateurs Delegate
John Katsabis – Amateurs Delegate
Michael Malavazos
Jim Keramidas
Crist Gardiakos