What a year it's been! This may always be remembered as the Covid-19 year, however down at Ellis Park it'll always be remembered as the year Adelaide Comets became NPL PREMIERS for the very first time.
After a slow start to the year with a first up loss to newly promoted Modbury FC, we went on to win the next three games to go into the "Covid break" sitting nicely in second spot.
The resumption of Football nearly 4 months later saw us finding our feet again, losing in our first game back in a goal fest at TK Shutter Reserve. The team however banded together and worked hard, and under the direction of coach Barney Smith the results started to come.
We raced to the top of the ladder and stayed there for the remainder of the year, although it did all come down the the final match of the season where a 1-1 draw against Adelaide City was enough to secure the Premiership in a historic season for our club.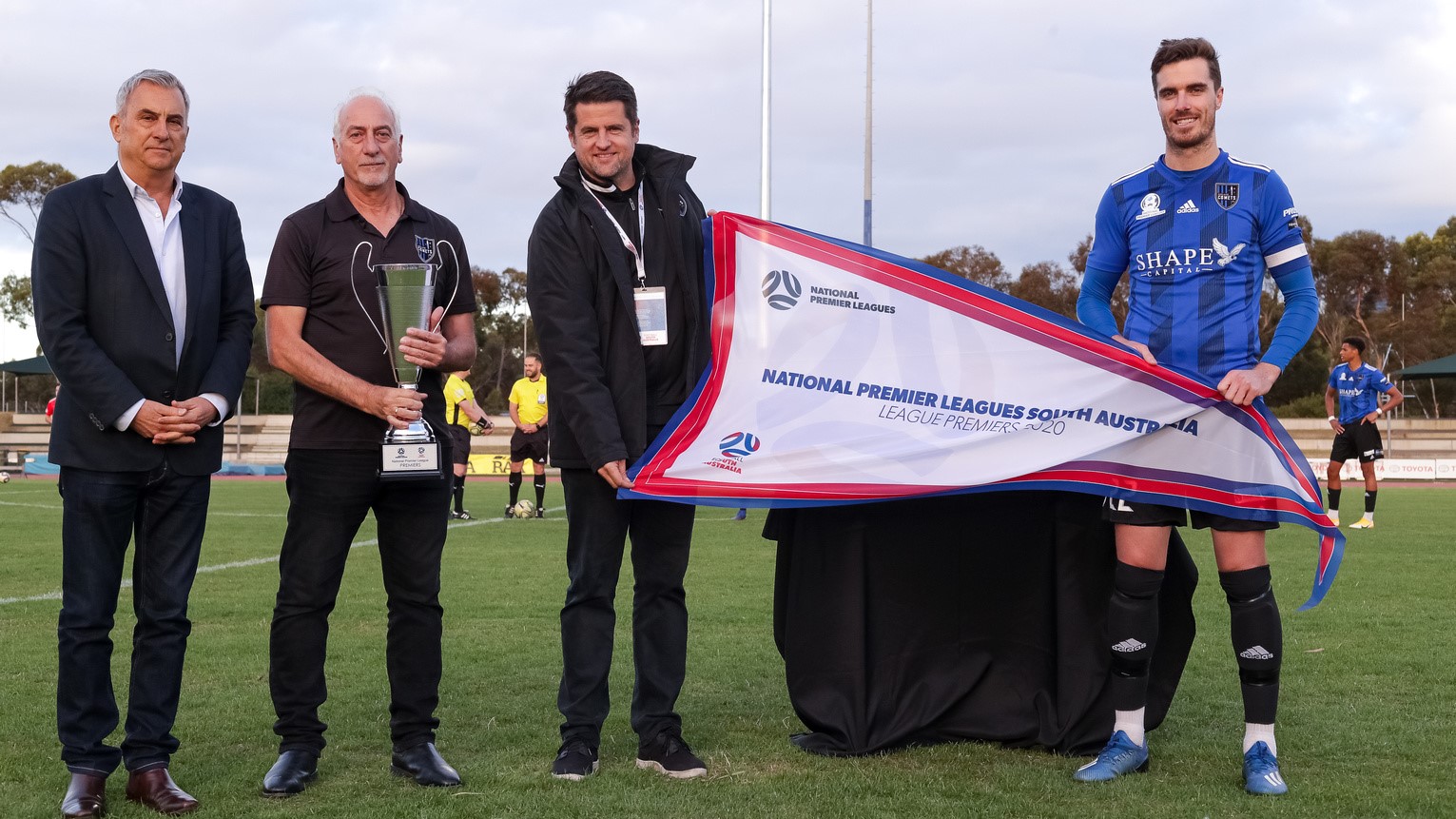 A special mention to the coaching staff, physios, and admin staff who have worked tirelessly to keep the team on the right track!
Senior Coach – Barney Smith
Senior Assistant – Tony Galanopoulos
Senior Assistant – Kon Antoniou
Goalkeeper Coach – Matthew Bates
Team Manager – Vangelis Katsambis
Strength & Conditioning – Andrew Furner
Physio – Emma Gericke
Physio – Elsie Kenny
Director of Football – Jim Karabatsos